Get Involved – Becoming a Radical Rider Begins with Passion!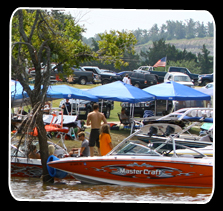 B
ecoming a Radical Rider…begins with passion! What do you love? What do you see your ideal day consisting of? God has given all of us gifts, skills and talents to be used in a unique way to reach those around us with the gospel. We believe that EVERYONE has a God givin Purpose. The Purpose that God has planned for you lines up perfectly with the gifts, skills, and talents He has already given you. If you are passionate about action sports it is because you have been given the skills to ride well. We also provide discipleship training for ANYONE wanting assistance in living a Balanced Christian Life, through our Partner Ministry Bible Life Coach.
Your riding ability, what are you doing with your riding? Who do you ride for, Yourself or your God?
Malachi 1:12 states,

But you Dishonor my Name with your ACTIONS…"
Take Action:

T
he ActionChurch is about our fruit…which in turn is our actions. Proverbs 16:3 states, "Commit your ACTIONS to the Lord, and your plans will succeed". What we do, What we say, How we respond to the world around us, our overall attitude towards life. Our actions speak louder than words. A Pastor friend always told us, "More is caught, than taught". People listen more to what we do and who we are…than the words that are coming out of our mouths.
Start by reaching out to those that you ride with. Now, if your a wakeboarder for example, don't jump in the boat and start "Bible Thumping" everyone about their eternal future. Most people response to the gospel by seeing the "fruit" of your actions. James 2:21-22 states, "Don't you remember that our ancestor Abraham was shown to be right with God by his ACTIONS when he offered his son Isaac on the altar? You see, his faith and his ACTIONS worked together. His actions made his faith complete". Start by living your life according to God's word. Living a life of excellence, integrity, a love for others, and a servant's heart. These are the things that your fellow riders will notice…and start to build up questions in their hearts about "What makes you so different"?
James 2:14 states,

What good is it, dear brothers and sisters, if you say you have faith but don't show it by your ACTIONS? Can that kind of faith save anyone?"
Your Skills 4 Your Lord: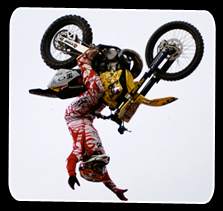 T
he next step is to starting asking God to open the door to share your faith with your friends. Most people get very nervous about starting a conversation about God with their closest friends. Well here is the good news…You don't have to start the conversation!! Ask God to begin the conversation with your friends, and He will do that for you. Your friends will start to notice your actions and then ask you about it. That is God opening the door for you to begin to share about your relationship with Him. 1 John 3:19 states, "Our ACTIONS will show that we belong to the truth…"
Being a Radical Rider is about using your riding skills to witness to those around you. The Bible tells us to "Go into all the world and tell people about Jesus". Most people will never set foot in a church, but they will come to the Lake, the Skate Park, the Ski Mountain, and the Dirt Track. Reach them where they are…and God will give you purpose and direction in your NEW full time ministry.
If you are interested in starting a ActionChurch please contact us directly at 480-371-7878 or by email: radicalriders@radicalriders.com